Where can I find

MotherTrucker

?
We're located on State Street in Struthers, Ohio, a prime location that's close to Youngstown, Boardman, Poland, Lowellville, New Middletown, North Lima, Canfield, Austintown, Girard, and Hubbard.
---
What is your delivery range?
We serve the entire NorthEastern Ohio and NorthWestern Pennsylvania areas.
---
Gee, I've got an awful lot of stuff to haul. Why should I choose

MotherTrucker

?
MotherTrucker is the simply the best woman-owned trucking company in the Youngstown area. Our ODOT safety-certified drivers are experienced and personally vetted by the owner, and we pride ourselves on unparalleled quality and reliability. Customer satisfaction is important to us, as is maintaining safety and professionalism throughout the duration of every job.
---
You're certified, right? That's cool. What exactly are your certifications?
MotherTrucker is certified as a Women's Business Enterprise by the Women's Business Enterprise National Council (WBENC), the nation's largest third-party certifier of businesses owned and operated by women. We recognize the commitment to supplier diversity that is embraced by corporations and government agencies today and we can add diversity to your supply chain. We're in the process of getting our EDGE (Encouraging Diversity Growth and Equity) and WBE (Women's Business Enterprise) certifications. MotherTrucker carries a Motor Carrier License, USDOT number, and IFTA license.
---
MotherTrucker

hauls materials to worksites, but do you also haul them away?
Absolutely! When we say we're a "full service trucking company," we mean it: we take stuff wherever it needs to go.
---
Is there anything you won't transport?
Bodies. Also Hazardous Materials and ducks.
---
I still have questions, what should I do?
Contact us and we'll be happy to answer every question you have.
---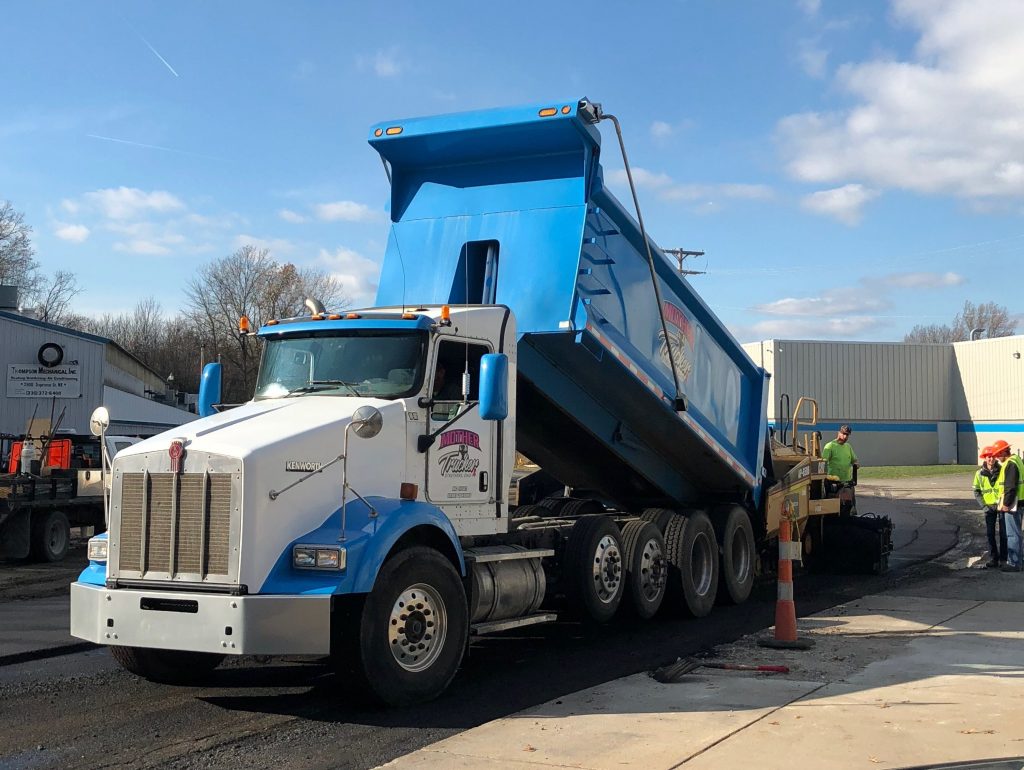 .